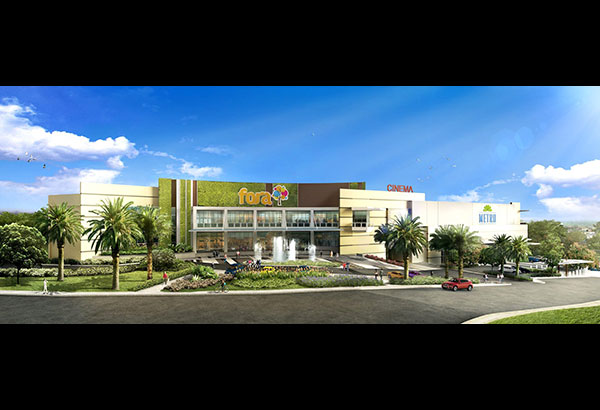 Filinvest ventures into Tagaytay with P4-B Fora
MANILA, Philippines - Property developer Filinvest Land Inc. (FLI) is venturing into Tagaytay for the first time with a flagship mixed-use development that will help transform anew the popular weekend getaway.
The P4-billion Fora Tagaytay project will feature a forest-themed garden amenity, a modern commercial block, condominium buildings and condotels that will foster the celebration and gathering of all types of both tourists and residents.
"We want to be the vanguard of Tagaytay's reinvention. We want to be at the forefront of Tagaytay refreshing itself," Francis V. Ceballos, FLI senior vice-president and cluster head, said in an interview.
"Located at the heart of Tagaytay City, Fora is envisioned to be the largest integrated themed destination in Tagaytay City," he added.
Tagaytay, once a sleepy town but with a stunning view of the world-famous Taal Lake, has been transformed into a leisure-oriented area with numerous golf courses and weekend homes.
"Fora, the plural for forum, is a market place, a meeting place. We want people to actually meet, congregate and celebrate in our place," said Martin H. Caudal, assistant vice-president and leisure projects head of FLI.
Ceballos said every visitor will find their own place in Fora, including families that will surely be occupied for at least the weekend.
Located along Emilio Aguinaldo Highway at the Rotunda Junction of Tagaytay, Fora is a 5.2-hectare mixed-use project composed of three main components.
The commercial block, with a gross floor area of 47,000 square meters (sqm), will feature a Metro Gaisano supermarket and department store, four digital cinemas, and close to 300 dining and retail shops.
"We also want to be able to showcase the handicrafts and produce of Tagaytay," Ceballos said.
Another major feature is the Forest, the main garden amenity that completes the destination concept of Fora. It will offer dining options fronting the amphitheater, which will serve as an events center for weddings and parties.
For the residential side, FLI will put up four buildings, two of which are 10-story condotels with 159 units each, a shared infinity pool, a trade hall and meeting rooms. The 23-54 sqm condotels will be operated by Filinvest Hotels Inc. through the Quest Hotel brand.
The eight-story condominium buildings will consist of 135 units each.
"If you want to own a piece of Tagaytay, you can buy your own condominium unit," Ceballos said.
FLI will spend P4 billion to transform the vacant lot into a hub for celebration and gathering between friends and families.
"We're hoping to break ground this quarter. We should be able to open the mall and the condotel by Christmas of 2016," Ceballos said
FLI, the property arm of the Gotianun family's Filinvest Development Corp., is one of the leading real estate firms in the Philippines and is into mall operations, subdivision and condominium development.
The listed property firm allotted P20 billion for its capital expenditures this year, of which half is set aside for projects that will boost the company's recurring income portfolio, P2 billion for land acquisitions and the remainder for the completion of ongoing projects.
For this year, FLI is focused on investing in the recurring income portfolio in a wider geographic area, matching the consumers' housing needs in terms of product type and location, developing mixed-use properties that will combine prime investment property portfolio and urban residential strategy, and achieving sustainability through the development of existing land bank of 2,356 hectares.
Source:
http://www.philstar.com/real-estate/2014/08/01/1352415/filinvest-ventures-tagaytay-p4-b-fora

---
Permissions in this forum:
You
cannot
reply to topics in this forum